Envirothon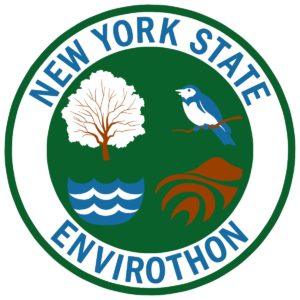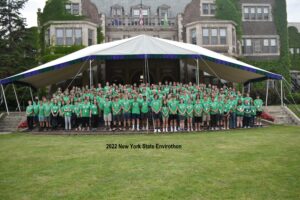 2022 NYS Envirothon Group Photo
The Envirothon is a unique, hands-on approach to environmental education with a spirit of competition.
Teams of high school students are tested in Aquatic Ecology, Forestry, Soils & Land Use, Wildlife, and Current Environmental issues.  They share in the decision making process as well as the excitement. The teams compete at a regional level.  The winning team then progresses to the state level competition and the winning team from there goes on to compete at the national level.
If you would like more information on the Envirothon, contact your local Soil and Water Conservation District Office or visit the NYS Envirothon Website.
For information on the National Envirothon visit the NCF Envirothon Website.