Training Sessions
WATER QUALITY SYMPOSIUM
The New York State Water Quality Symposium is a unique training experience for all who attend.
Organized each year during the month of March, the Symposium is an intense four-day training session for District Employees, USDA/NRCS Employees, WQCC Representatives, and all Conservation Partners.
It is perhaps one of the most effective professional development experiences available to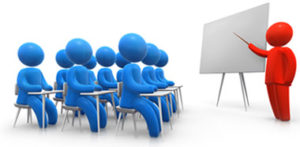 participants.  Contact the NYS CDEA or your division representative for more information regarding this annual event.
---
Mark your calendar for March 10, 2020 - March 13, 2020
REGISTRATION PACKET Updated when needed.  Updated 1/30/2020
*Any updates made to the original registration packet will be reflected on our web page.
Updated Class Schedule:  CLICK HERE
The following classes have been changed/cancelled:
#10-2018 Farm Bill Changes to CRP-Cancelled
#24-AEM Tier 3A Planning Peer Review-Cancelled
#22-Quantifying Economic and Environmental...-AM Class Only!
Deadlines to Remember:  Friday, January 31, 2020 - Registration Due Date
                                       Monday, March 2, 2020 - Registration Payment Due
Location:  DoubleTree by Hilton Hotel Syracuse
---
EVENT PAYMENT AND REFUND POLICY:
PAYMENT:
All attendance fees for the Water Quality Symposium Annual Training Sessions must be paid prior to the event. Full payment for Symposium attendance must be received or postmarked by March 1st. If the attendance fee is not paid by the date, a late fee of $50 may be added.
REFUNDS:
CANCELLATIONS MADE BY ATTENDEE:
If an attendee chooses not to attend an event, the cancellation must be made in writing to the NYS CDEA Vice-President by March 1st to be considered for a refund.
CANCELLATIONS MADE BY NYS CDEA:
If the NYS CDEA cancels a class and that is the only class an attendee is attending, then a refund for the class will be granted. NYS CDEA will do it's best to notify class participants that the class is canceled as soon as possible.
If the class is still held and the attendee does not notify the NYS CDEA Vice President by March 1st, then no refund or partial refund will be issued regardless of the reason for missing the course (weather, life circumstance, etc.). If an attendee attends a class and is dissatisfied with the presentation or content, no refund or partial refund will be issued.
CONSERVATION SKILLS WORKSHOP

Check back later for the 2020 Class Schedule